VET (Vocational Education & Training)
Certificate programs to be offered in 2019
(Please note: programs offered may change due to staffing availability and/or enrolment numbers)
To express interest in one or several of these courses please make an appointment with a year level AP or student well-being leader.
All course applicants are required to participate in a course-counselling interview prior to entry.
All courses contribute to SACE at either Stage 1 or 2 – please speak to the YES Assistant Principal, counsellor, or Year 11/12 Assistant Principal for more information.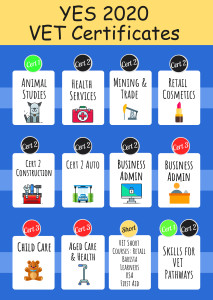 For more information about VET in SACE go to the SACE Board VET in SACE website.
ANIMAL INDUSTRIES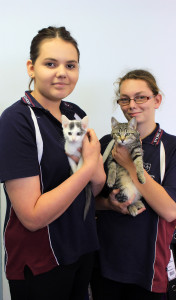 BUSINESS AND FINANCE
HEALTH AND COMMUNITY SERVICES
SERVICE INDUSTRIES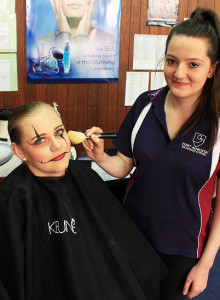 MINING, ENGINEERING AND TRANSPORT
SAASTA
The SAASTA Program offers Certificate III level studies for ATSI students. (See Mr Carter or your course counsellor for more information.)
NOTES:
 TGSS – Training Guarantee for SACE Students. This course is government funded and students must be 16 in term 1 2020 (Semester 1 start)  or Term 3 2020 (Semester 2 start) to be eligible for funding.
For more information about listed courses please refer to the following guides for 2020 courses:
Please contact us at the YES Centre on 8647 3320 or email Karen.Wallace170@nullschools.sa.edu.au if you would like to know more about the programs and support we offer young people.