YES Visiting Speakers & Workshops
YES Speakers & Workshops
YES has visiting speakers & workshops on a variety of subjects and interest areas throughout the year for students and staff.
Workshops are also advertised via our school bulletins, notices and email.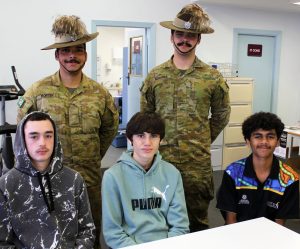 Defence force personnel talk with students in the YES Centre about the skills young people can gain from defence careers.
Animals Anonymous, a mobile team of wildlife demonstrators and environmental educators, visited the YES Centre and showed students a diverse range of tame native animals.