YES Workshops
YES Workshops
YES offers workshops on a variety of subjects and interest areas throughout the year for students and staff.
Workshops are also advertised via our school bulletins, notices and email.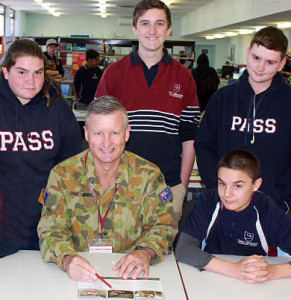 Major Craig Chatterton from the Australian Army Cadets talks with students Jessie, Aksyl, Denham and (front) Josh in the YES Centre about the skills young people can gain from being an army cadet.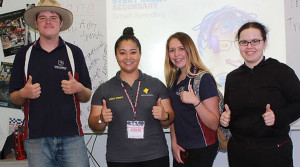 Leana Mulyono from Wespac's Smart Start program spoke to YES Centre students about the importance of saving, common barriers to saving, like irregular wages and binge spending, and identifying practical strategies to overcome those barriers, like setting personal financial goals and securing savings in an account. She is pictured with students Josh, Macacia and Brianna.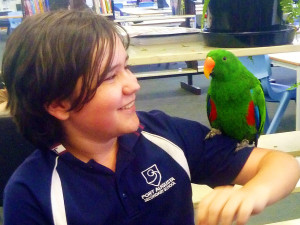 Animals Anonymous, a mobile team of wildlife demonstrators and environmental educators, visited the YES Centre and showed students a diverse range of tame native animals. Student Tobias is pictured with Rocky the Ecclectus Parrot.